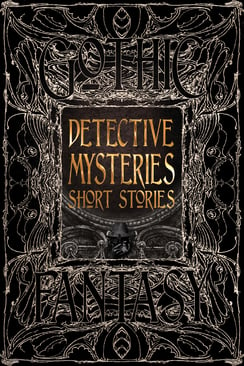 I'm very happy to report that my story 'No Head for Figures' has been accepted for the forthcoming Flame Tree Publishing anthology
'
Detective Mysteries'
, due out in November.
Readers with long memories may recall a previous outing for my two Victorian detectives, MacAndrew and Smithers, in the inaugural edition of
The Sockdolager
way back in Spring 2015.
'
The Man on the Church Street Omnibus
' saw our two intrepid sleuths on the trail of strange goings-on in a Kensington churchyard.
This time they encounter a nasty case of decapitation in Whitechapel. What do you do when a head turns up with no body? Well, you'll have to read the story to find out.
This will be the fourth of my stories to be published by Flame Tree. They do produce lovely hardbacks, which make first-class Christmas presents. So, please remember when you're stuck for a gift for the person who has everything- this year they haven't got a copy of '
Detective Mysteries'
and they obviously need one.